Content of the article
COVID has been a revolution for those yearning to be liberated.
Content of the article
Before COVID, many workers could identify with the movie Groundhog Day – commuting, working eight hours a day (or more), then another long drive home.
Many of us had little time for family or other personal activities during the week. The truly ambitious have narrowed their passions to Fridays, free to unleash the "weekend warrior" from within, to return to working life again on Mondays.
Suddenly, with the onset of the pandemic, some employees were handed a blank canvas with the ability to take control of their own lives, to dictate how and where they worked. The world of remote work was born and adopted.
More than two years have passed, and many remote workers don't want to go back to the days of yore.
Content of the article
A recent Fortune article reported that David Solomon, CEO of Goldman Sachs, ordered all 10,000 employees to return to his headquarters office in lower Manhattan.
According to Solomon, remote work "isn't ideal for us, and it's not a new norm."
However, when the investment bank reopened its US offices in February, only half of its employees showed up on the first day.
Similarly, in November, Business Insider reported that more than a third of employees would take a pay cut to continue working from home.
The patterns that chained us to traditional work paradigms have changed. Money is no longer the driving force it once was. Employers should perhaps cautiously turn to bets on culture, autonomy, and other perks to encourage employee retention without increasing the bottom line.
Content of the article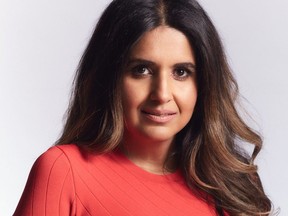 Some incentives that employers can consider adding to the workplace that are inexpensive or even free include:
EDUCATIONAL INITIATIVES: Enrolling teams or employees in courses (which may be free) or taking the time to share learning within your organization allows employees to evolve and grow. The indirect impact of education initiatives is that employees can network with each other and management can identify employees who want to grow in the organization.
DRIVE YOUR MISSION AT HOME: Often, organizations hold many meetings, but these meetings are not anchored in any main objective. Heck, most organizations can't identify their purpose at all. Invoke your company's mission or purpose in team meetings with topics like customer service, growth, truth, or passion. Anchor team meetings with an opening or closing routine or ritual (i.e. let's share something we learned this week) to build company culture from the ground up.
Content of the article
GIVE BACK: Creating a commitment to charity or volunteer work strengthens team relationships and makes employees feel like they're working for you.
BE AUTHENTIC ABOUT BUSINESS NEEDS: Returning to the office is a burning issue. Be aware of how each role is impacted by remote work. If the work is to be done in person, clearly explain the "why" to build trust and alignment while providing workers with the autonomy to work remotely (if possible).
If remote work is at least part of your workforce, find new ways to boost the culture without increasing the budget.
On to this week's questions:
Q. I asked my employer for a letter of recommendation, but he said no and something about it being against company policy. I thought all employers had to give a reference letter when an employee is terminated?
Content of the article
A. No, you are not entitled to a referral upon termination. However, employers who do not provide a reference letter could be viewed negatively as not contributing to an employee's ability to re-employ. Instead of a letter of recommendation, you may be able to request a letter confirming your job title, responsibilities, and length of work with your employer. Consider asking a trusted colleague for online approval (like Linkedin). Often, endorsements like this can go a long way in supporting your next job search.
Q. I was fired after 15 years working for my employer. I only got paid eight weeks and my employer says they are closing due to COVID. I've never even prepared a CV before and I can't imagine how I would get a job in less than two months. I know it's been really hard on my employer, and I don't want to hit them when they're down, but I've taken a lot of work during COVID and haven't complained about the increased workload of work and now I find myself unemployed. Can I get more?
A. Sometimes employers say they are going out of business but not officially closing up shop or filing for bankruptcy. If so, you may be able to sue your employer for damages and increase the offer to you. If, however, your business does not exist for more than a few months, suing your employer is like singing an opera in an empty concert hall – a great performance for a non-existent audience.
Do you have a workplace question? Maybe I can help! Email me at [email protected] and your question may be featured in a future column.